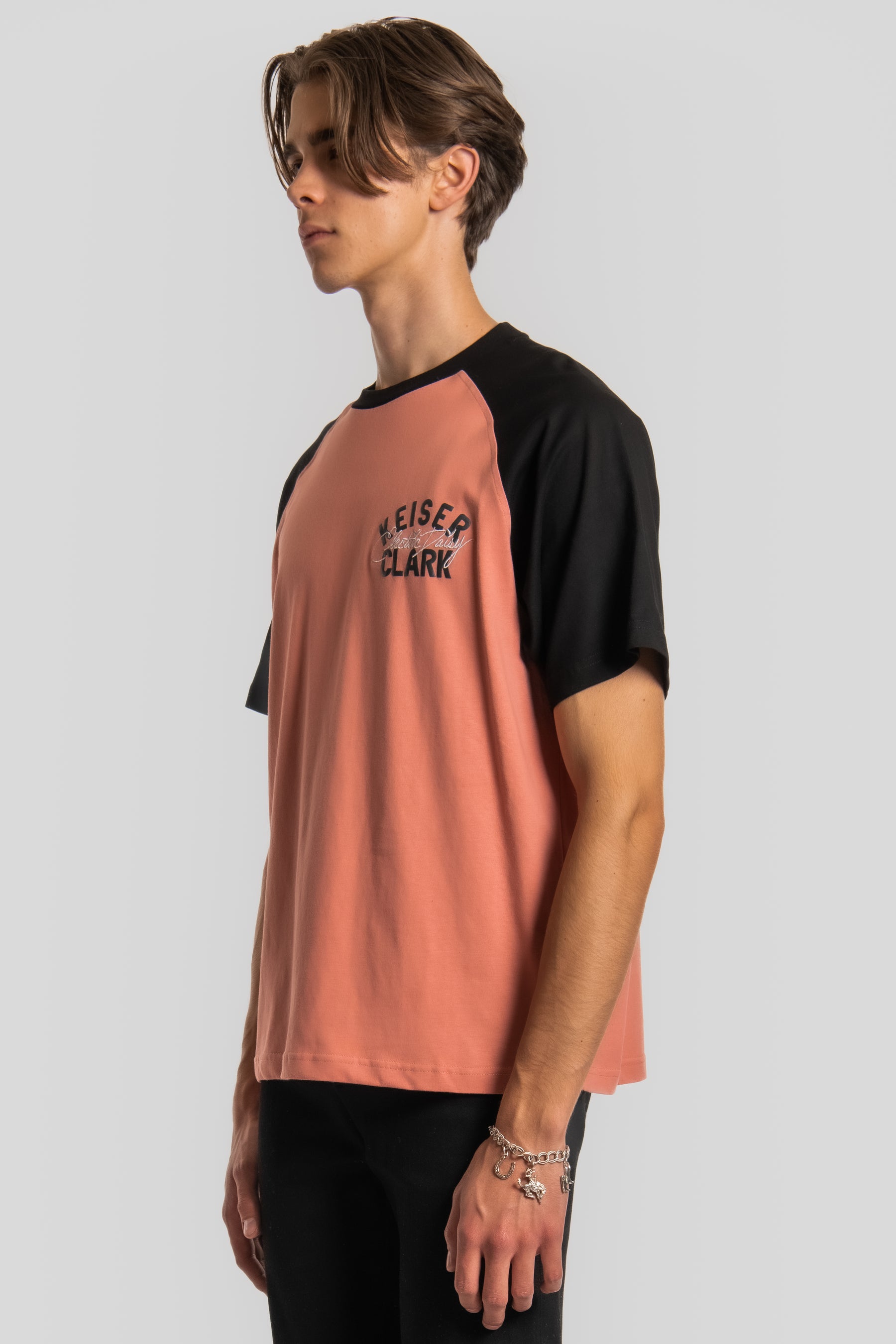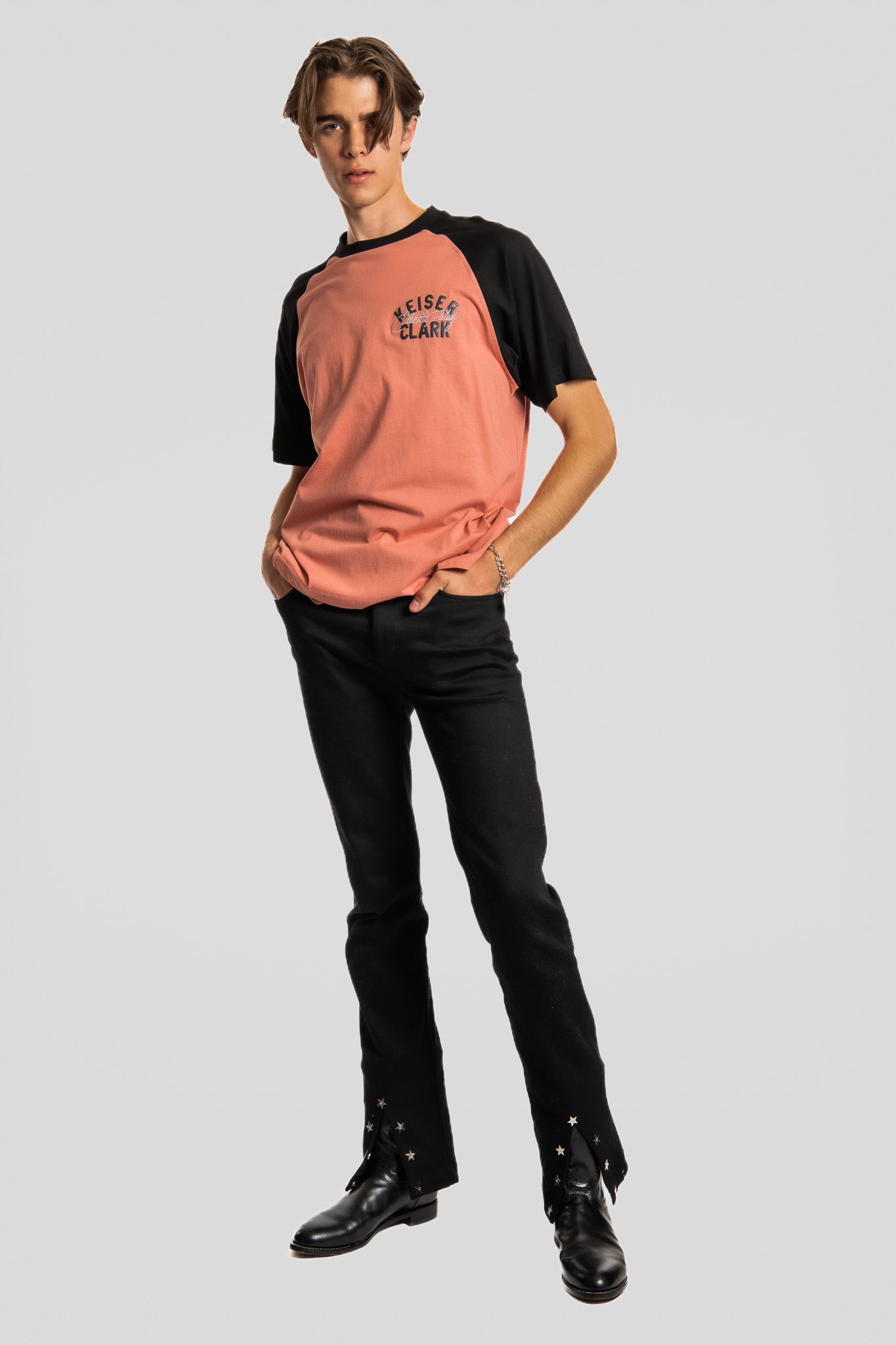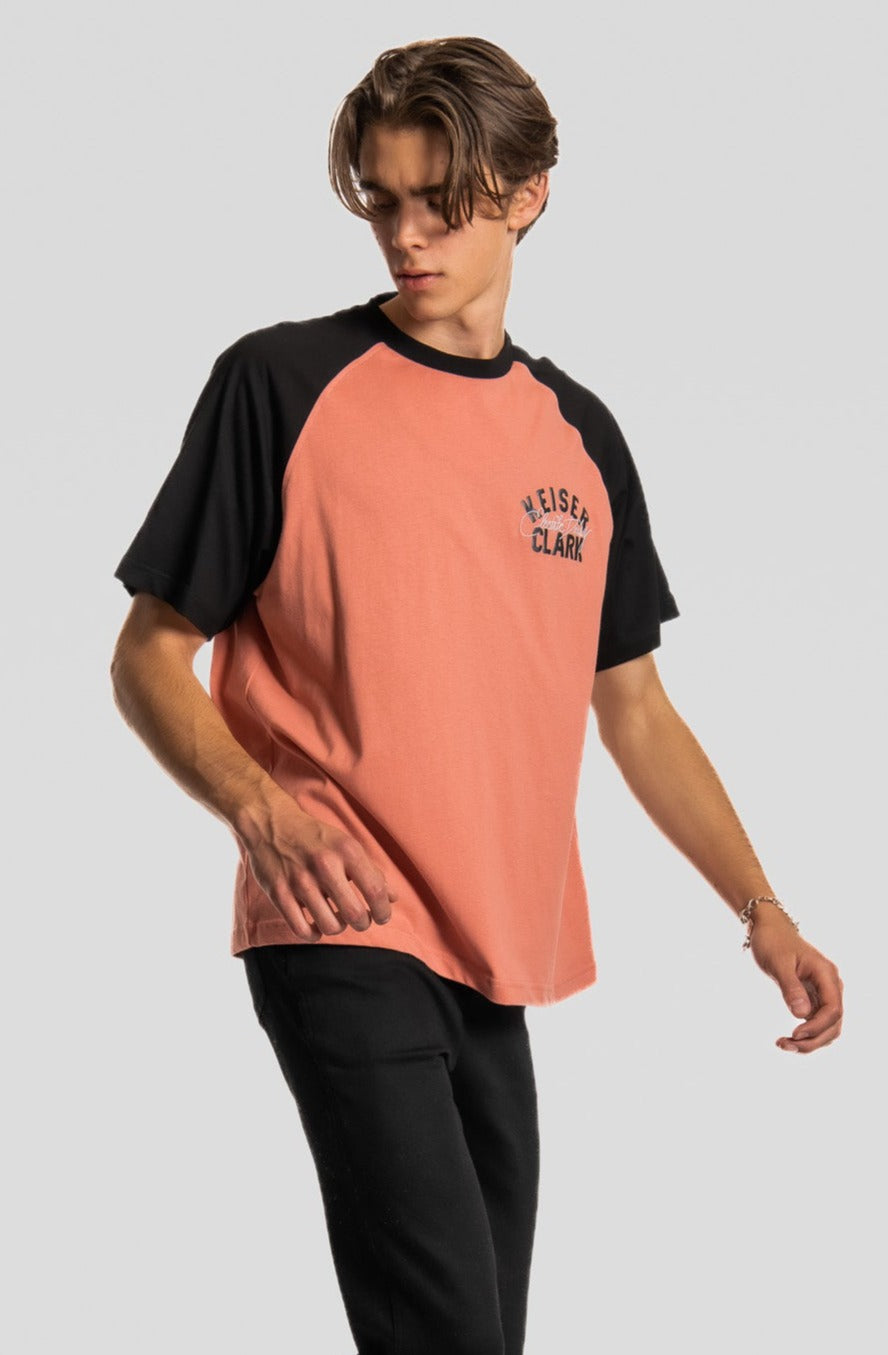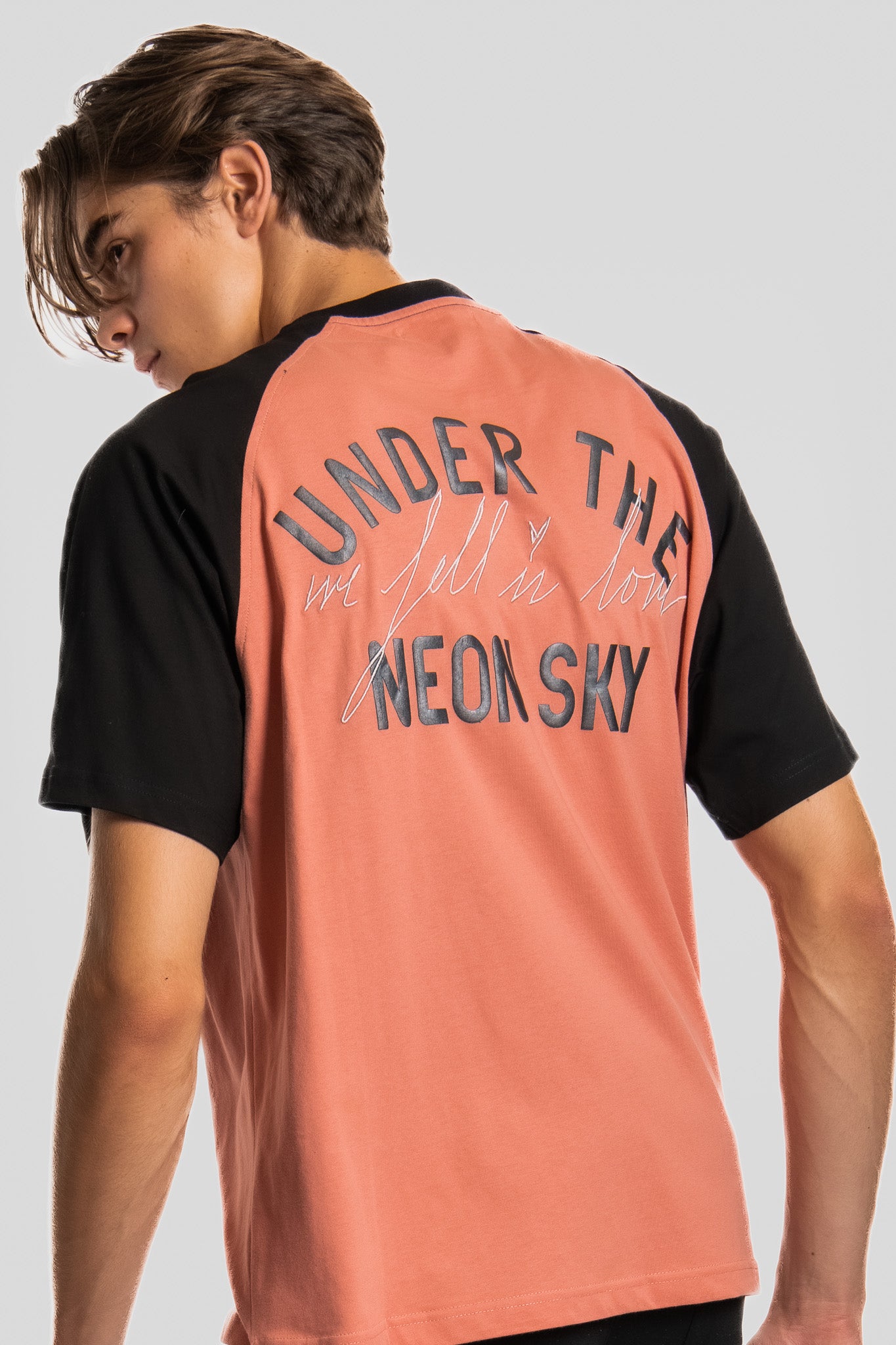 NEON SKY TEE
Out of stock? Don't see your size? Check Saks Fifth Avenue Online here or visit our stockists page to get connected and shop our retail partner sites. For any questions please email the team here.
The Keiser Clark Neon Sky Tee features a soft steel rose and black cotton body with a chrome embroidery "Electric Daisy" insignia layered over a gun metal puff print "Keiser Clark" house logo on the front left chest. The rear features a chrome embroidery "We Fell in Love" insignia layered over a gun metal puff print "Under the Neon Sky" insignia. The tee is constructed with a raglan style cut and cotton ribbed collar.
THIS PIECE FITS TRUE TO SIZE. FOR REFERENCE MODEL BILL KEOGH IS 6'3 170 LBS WEARING A SIZE LARGE. FOR A MORE OVERSIZED OR RELAXED FIT WE RECOMMEND BUYING ONE SIZE UP.

OUR GENERAL APPROACH WASH LESS - WEAR MORE, BUT IF/ WHEN YOU DO NEED TO WASH THIS PIECE HAND OR MACHINE WASH COLD AND HANG DRY OR TUMBLE DRY LOW.
KEISER CLARK SHIPS WORLDWIDE. ALL INTERNATIONAL ORDERS ARE SHIPPED DELIVERY DUTIES UNPAID. CUSTOMS, DUTIES, AND TAXES ARE NOT INCLUDED IN THE ITEM PRICE OR SHIPPING COST AT CHECKOUT.
THE RETURN/ EXCHANGE WINDOW FOR ONLINE PURCHASES IS 10 DAYS FROM THE DATE OF DELIVERY. TO INITIATE A RETURN/ EXCHANGE, PLEASE EMAIL THE TEAM AT INFO@KEISERCLARK.COM WITH YOUR ORDER NUMBER TO REQUEST A RETURN/ EXCHANGE AUTHORIZATION.
FOR MORE ON OUR SHIPPING AND RETURN/ EXCHANGE POLICY FOLLOW THE LINK HERE. AS ALWAYS IF YOU HAVE ANY QUESTIONS OR CONCERNS EMAIL THE TEAM AT INFO@KEISERCLARK.COM.